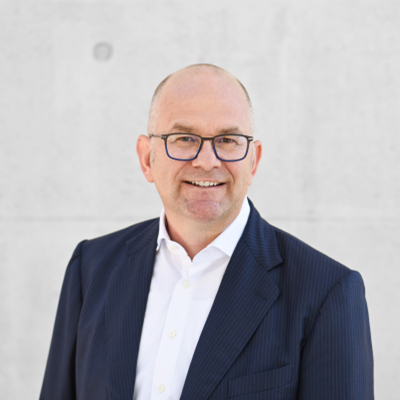 Dr. Peter Krampf is a management consultant serving numerous international and local clients across industries. He has a broad range of experience, especially in procurement, strategy and process optimization. His expertise is based on 25 years of experience in management, consulting and research. With his comprehensive knowledge of theory and practice, he leverages clients' individual knowledge and skills and supports them in, e.g., changing their strategy, business model or jointly developing creative innovations. Dr. Peter Krampf is active as a consultant, interim manager as well as a coach and mentor to numerous top managers.
Dr. Peter Krampf started his professional career in the purchasing department of Volkswagen AG. During his time at McKinsey & Company, he was responsible for various purchasing and strategy projects in different industries as well as for setting up the office in Zagreb. At EnBW AG, he was responsible for the areas of purchasing, shared service centers and group development in a rapidly changing environment. He identified and successfully implemented new strategies, business models and organizations.
Dr. Peter Krampf addressed various strategic topics in procurement during his Ph.D. research. He has also been teaching in the department of "Production Management and Industrial Management" at the University of Bayreuth since 2008. He is the author of numerous articles and books, including the best-selling book on procurement in Germany. For his entrepreneurial successes, he was named TOP 25 Business Rising Star of the German Economy by Handelsblatt in 2008 and included in the TOP 100 Excellent Entrepreneurs 2017.
Contact Dr. Peter Krampf: pierre.frot@conadeo.com